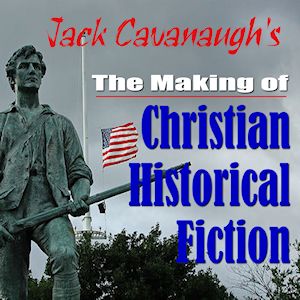 Podcast: Play in new window | Download
 SHOW NOTES:
In today's episode, I share some behind-the-scenes research and incidents while writing Book 5 in the American Family Portrait series, The Pioneers.
Because this is a family generation series, one of the fun things for me is having characters in one book cross over into the next book. Sarah Morgan, who struggled to become a published author in The Adversaries, provides a convenient bridge to the opening chapters of The Pioneers. Her rags-to-riches stories have become successful and her greatest fan is her nephew, Jesse Morgan.
Her success, and the genre of stories she writes, is based on the historical author, Horatio Alger who is best know for his juvenile novels about young impoverished boys who rise from humble backgrounds to middle-class security through hard work, determination, courage, and honesty.
You can listen to an audio reading of Horatio Alger's most successful novel, Ragged Dick, courtesy of the Gutenberg Project by clicking on this link: http://www.gutenberg.org/ebooks/20689
The Pioneers begins in the tenements of New York City's Lower East Side, where people lived impoverished lives and children worked dangerous jobs in factories. Photographer Jacob Riis documented life in the tenements.
You can watch a video of Jacob Riis's photographs by clicking here: http://youtu.be/SZl4KXsaKVE  or a slideshow of his photographs, here: http://xroads.virginia.edu/~ma01/davis/photography/images/riisphotos/slideshow1.html
People in the late 1890s were fascinated by the approaching end of the millennium, so were Americans when I was writing this story in 1995.
Famous investigative journalist Nelly Bly makes an appearance in this story and is influential in the life of another character in the first book of my Great Awakening Series, Proof. This four book series is set during times of great revival in America. My co-author for the series was Dr. Bill Bright of Campus Crusade for Christ. You can find out more about the series by clicking on this link: http://jackcavanaugh.com/176-2/
The final scene in The Pioneers is set in the historic Brown Palace Hotel in Denver, Colorado. You can take a virtual tour of the historic Atrium Lobby by clicking here: http://www.brownpalace.com/Virtual-Tours
The cover for The Pioneers was almost released with a three-legged horse. Luckily, the error was caught in time. And on the subject of covers, during the writing of this story I pondered – this being a Christian spiritual series and all – if there would ever be a picture of an overweight woman on the cover of a Christian novel. So I created a character for The Pioneers who was winning, highly personable, deeply spiritual and . . . overweight. Little steps. But maybe someday we can get over our obsession with body size and focus more on inner character.
Other episodes in this series: 
VIDEO
AUDIO
Jack's Next Post
PODCAST: The Making of The Allies