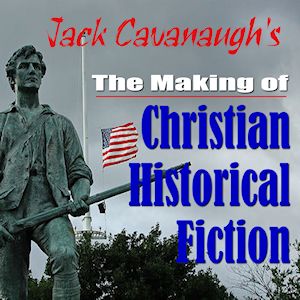 An American Family Portrait
Audio Podcast

Podcast: Play in new window | Download
Show Notes
In this series of podcast episodes, I take a look BEHIND THE PAGES at the making of the Christian historical fiction classic, An American Family Portrait series. Today's topic: Why it took me 13 looooonnnnnnggggggg years to get my first book contract.
Three key moments in my life converged to make me a writer of Christian historical fiction:

Changing my B.A. major from Bible studies to history
Having a writers seed planted in my mind while in seminary
Realizing the power of stories while speaking and preaching

After meeting Dr. Sherwood Wirt, founding editor of Billy Graham's Decision magazine, I began attending writers critique groups and conferences.
The door to Christian fiction opened with the successes of Janette Oake, Frank Peretti, and Brock and Bodie Thoene.
At Mt. Hermon Writers Conference an editor from Victor Books told me they were looking for someone to write an American history series.
After submitting a proposal, I was offered a four book contract; after I submitted the first manuscript, the contract was extended to seven books and I began writing full time.
Jack's Next Post
INSPIRATIONAL HISTORY: John Winthrop, Puritan hero