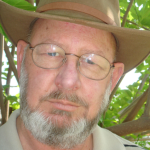 "The power of story is its ability to ennoble, to help us aspire to be better than we are."
New Home School Study Guide!
Drawing from years of home school experience, author Lisa Loftis has written a study guide for The Pioneers, the fifth volume of my American Family Portrait series. Both books are available in PDF format and are immediately downloadable.
CLICK HERE for more information and sample lessons.
XXXXX
A COMPLETE LIST OF JACK'S BOOKS
The Puritans
The Colonists
The Patriots
The Adversaries
The Pioneers
The Allies
The Victors
The Peacemakers
The Guardians
While Mortals Sleep
His Watchful Eye
Above All Earthly Powers
Glimpses of Truth
Beyond The Sacred Page
Proof
Fire
Storm
Fury
Arm of God
Dear Enemy
A Hideous Beauty
Tartarus
Behold
Death Watch (w/ Jerry Kuiper)
Postmarked Heaven